Andy's Plumbing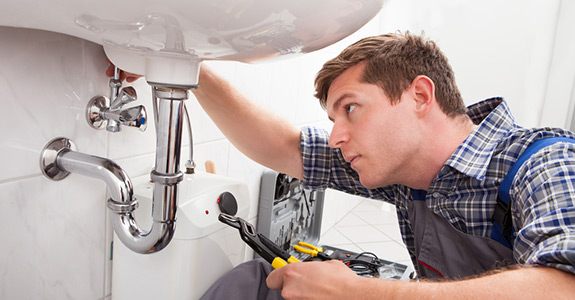 When you're in need of a quality plumber in Oklahoma City, OK, look no further than Andy's Plumbing. For nearly 20 years, we've provided trustworthy and reliable plumbers and plumbing services to Oklahoma County, OK.
Plumber in Oklahoma City, OK
If you're in search of a plumbing contractor in Oklahoma City, OK that you can count on, Andy's Plumbing is at your service. We are proud to be your licensed plumber #21301 throughout the great state of Oklahoma and take pride in the stellar service that we offer our customers. When you're working with us, you know you can count on a job well done.
Here at Andy's Plumbing, we know that dependable plumbers in Oklahoma City, OK can be hard to come by. When you've got an overflowing toilet or a shower with no water pressure, your life is already stressful enough without adding a subpar, slow and overpriced plumber in Oklahoma City, OK into the equation. That's why we work hard to ensure that all of our licensed plumbers are courteous and efficient. As a local business with 19 years of experience, we appreciate each and every one of our customers, and will always do whatever we can to make sure your experience with Andy's Plumbing is a positive one. So, if you're fed up with lousy plumbing contractors in Oklahoma City, OK, you should give us a call because:
We have nearly 20 years of plumbing experience.
We're a proud local business serving all of Oklahoma County.
Our plumbers are polite and hardworking.
We are licensed through the great state of Oklahoma.
We offer competitive pricing.